Welcome to Pompeii, where ancient history continues to live vigorously and in harmony with the sacred of the Catholic faith. Between the beautiful Naples and the fabulous Sorrento Coast you will discover the best of our region.
About us
Crudo Home is pleased to welcome you to Pompeii. In a welcoming atmosphere and with its two double bedrooms with attention to every detail, you will feel at home: the comfort of the beds and the services available to the structure have been designed to meet the needs of families and young couples . For tourism or business, Crudo Home is the right choice for you. Experience Pompeii in complete autonomy and light-heartedness: park your car in the nearby guarded garage, enjoy the city strolling through its streets and be enraptured by the beauty of the world's most famous archaeological excavations.
Via Sacra 38, 80045 Pompei IT
+390892095332
info@crudohome.it
Excellent location, comfort and proximity to the main tourist attractions: these are the main features of Crudo Home . Located in the heart of Pompeii, Crudo allows you to live the city center in complete freedom. After visiting the archaeological excavations, enjoy some relaxation in one of the many cafes on the city streets. The two double bedrooms have private bathrooms and views of the Pompeii Sanctuary. They are also equipped with every kind of comfort to meet your needs: fluffy pillows and streaming TV service (Netflix) to watch your favorite TV series even when you are on vacation.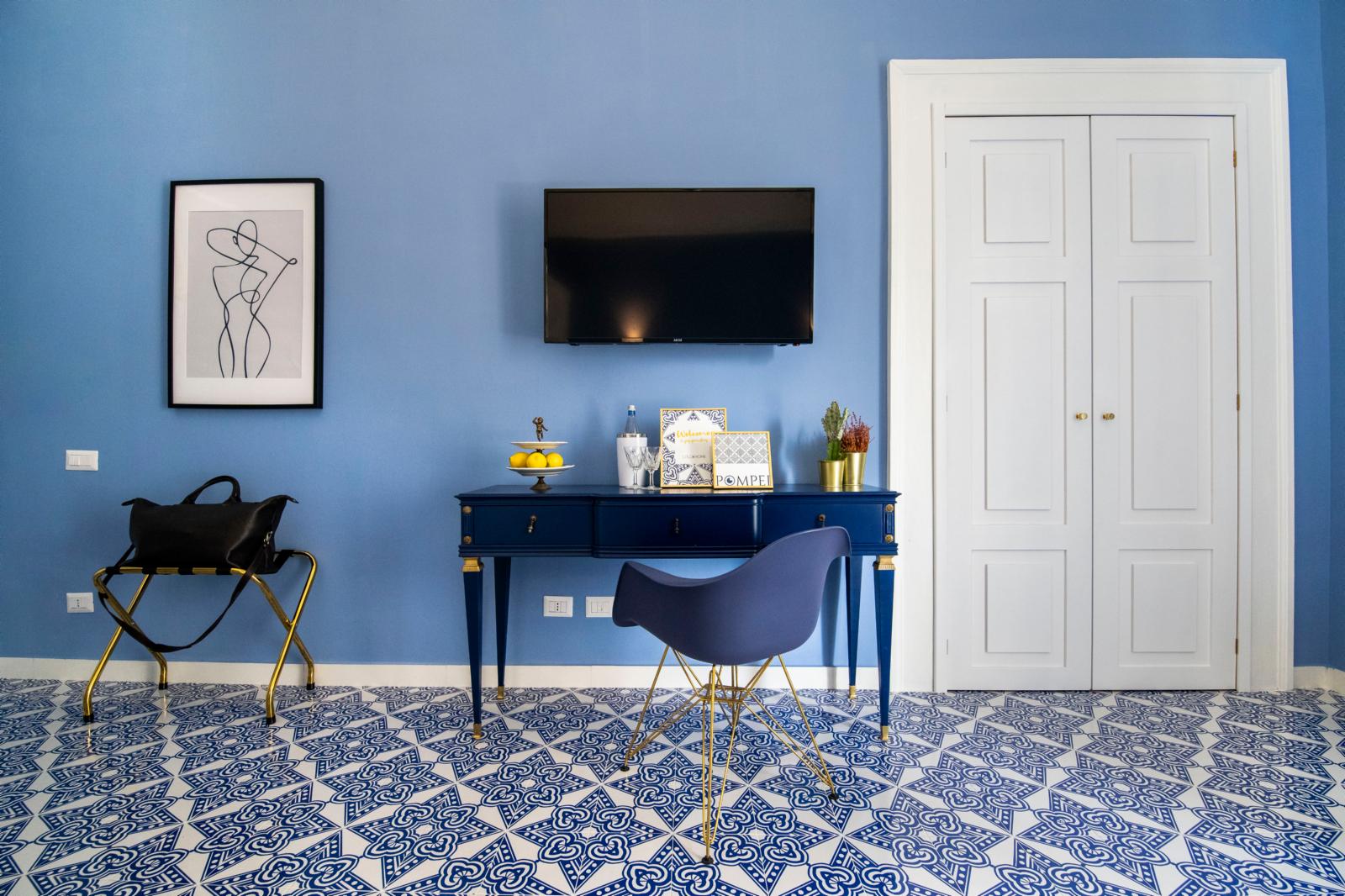 Our Guests Say:
B&B located in the center and a few steps from the excavations, excellent for getting around on foot. The rooms are clean and comfortable, it was like feeling at home thanks to the helpfulness of the staff. Recommended!